Managing operations effectively is just as important to the success of a gym as offering excellent exercises. WordPress gym management systems have changed the management of fitness centers. Let's explore how these systems are transforming the fitness sector.
WordPress Gym Management Systems
A WordPress gym management system is an application of software that helps gym owners in running their businesses, including scheduling classes, managing memberships, and accepting payments. There are numerous WordPress gym management systems accessible, each with special features and advantages of their own. In WordPress, there is two methods for Gym management system. One is through Plugins. Other is through themes. So Let's start to explore your WordPress Gym Management System.
WordPress Gym Management Systems through Plugins
When you Install software programs on your current WordPress website then it is known as installing plugins. If a gym currently has a WordPress website and wants to add gym management features without having to move to a new platform, they are an excellent alternative.
Selecting right WP Gym Management Systems Plugins
When selecting WordPress gym management plugins, there are a few things to take into consideration.
Considering Specific Gym Needs
Determine the essential needs: member management, scheduling, processing of payments, etc., taking into consideration the specific requirements of your gym.
The ability to scale and customize
Make sure the plugin has capabilities that can be customized to meet changing needs and can scale as your gym grows.
A user-friendly interface
Select a plugin that has a user-friendly interface to facilitate member interaction and staff training.
Cost and Support
Examine cost plans and support options to ensure you have enough help when you need it.
Implementation and Connection Process
Setting the System
For a smooth installation and configuration, carefully follow the plugin instructions.
Training and Support
Make use of the resources at your service to help members and staff use the system effectively.
Connecting with Current Systems
Make sure it works well and integrates smoothly with the software environment you now use.
Top 3 WP Gym Management System Plugins
Every aspect of gym management are covered by WPGYM by mojoomla, including class scheduling, payments, and membership management. It has a simple drag-and-drop setup interface and is WooCommerce compatible, allowing you to sell memberships online.
The lightweight plugin GYM by Delta-Dev-Software focuses on class scheduling and membership management. For smaller gyms or those without a need for the extra features of a full-featured gym management system, it's an excellent option.
Linkbirdtech's Gym Master is a powerful plugin with an extensive range of functionality, such as staff management, payments processing, class scheduling, and membership management. For larger gyms or those in need of a more complete solution, it's a smart option.
WP Gym Management system Themes
 WordPress themes are programs that alter the appearance and feel of your website. They may also include features for managing the gym. For gyms looking to build a completely branded website with integrated gym management capabilities, themes are an excellent choice.
Top 3 WP Gym Management system Themes
GymEdge is a cutting-edge, responsive WordPress theme made especially for fitness facilities and gyms. It has several features that make running your business simple, such as:
A system for managing classes
A mechanism for managing memberships
A mechanism for processing payments
A page builder with drag-and-drop functionality
A variety of prepared templates
Fitness facilities and gyms can utilize the strong and adaptable WordPress theme Activia for many different kinds of uses. It has several features that make it simple to build a website that looks professional, such as:
A range of ready-made designs
A page builder with drag-and-drop functionality
Numerous shortcodes
An integrated events calendar
An integration with WooCommerce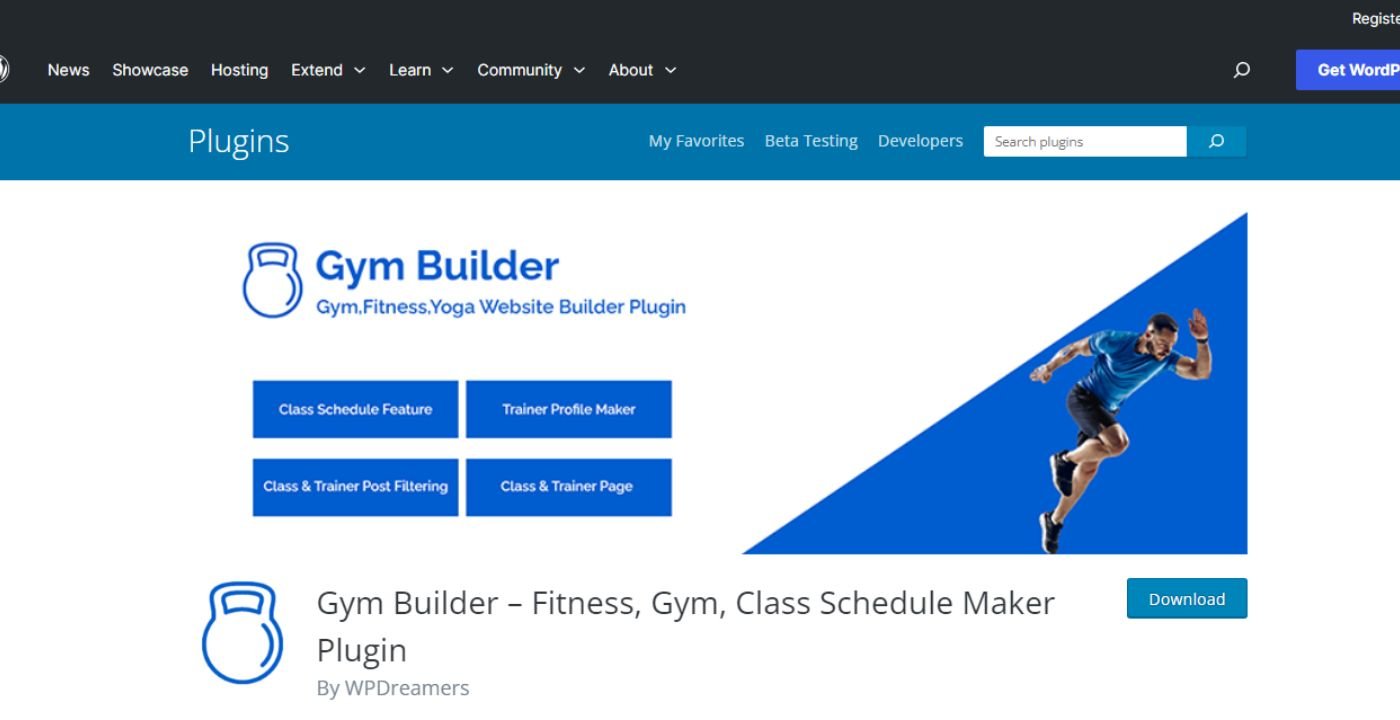 GymBuilder is an ideal option because it provides  responsive designs and various following features
Class management and booking
Membership and payment management
Drag-and-drop page builder
Shortcodes and widgets
Integration with third-party tools
For fitness facilities looking for a more efficient way to run their business, WordPress gym management system through  plugins and themes provide a strong option. Gyms can increase productivity and member happiness by choosing the right plugin and themes and  solving implementation issues.