The selection of a Content Management System (CMS) is critical when it comes to creating and managing a website. Adobe Experience Manager and WordPress are two well-known CMS names, each with their own set of capabilities and features. In this article, we'll look at the features of Adobe experience manager vs WordPress, highlighting their distinctions so we can make a better selection.
What is Adobe Experience Manager?
Adobe Experience Manager (AEM) is a complete content management tool focused for businesses. It is a component of the Adobe Marketing Cloud, and it is well-known for its powerful features in web content management, digital asset management, and online marketing. Large businesses searching for a flexible and feature-rich solution select Adobe Experience Manager.
 On the other hand, WordPress is the most popular CMS in the world, thanks to its user-friendly design and vast plugin library. Initially designed as a blogging platform, it has transformed into a powerful CMS capable of supporting a wide range of websites, including blogs and e-commerce sites.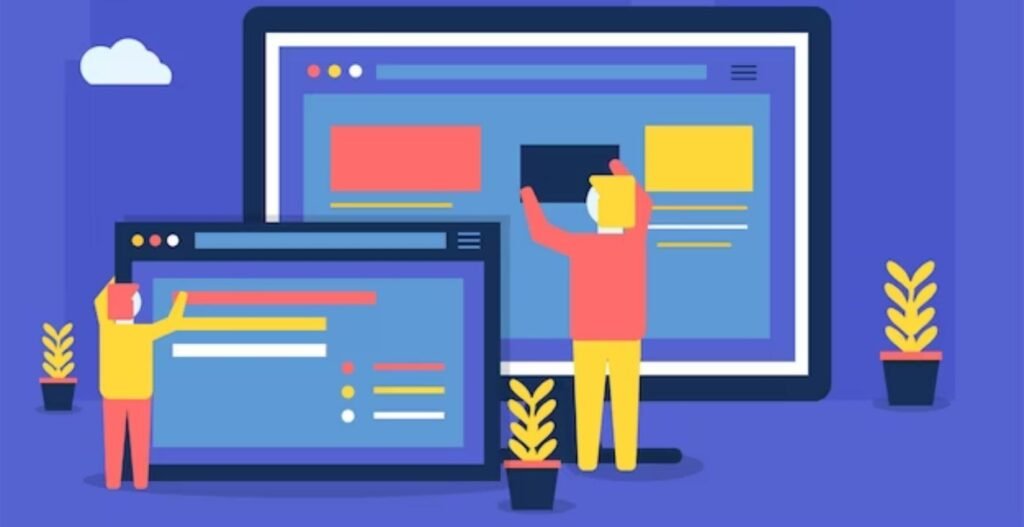 Adobe Experience Manager vs WordPress
Let's discuss the key differences between Adobe experience manager vs wordpress
Content Management Capabilities
Adobe Experience Manager is well-known for its extensive content management features. It provides advanced tools for content verification and workflow management, as well as an organized method for content development. This makes it a great choice for businesses with complex content requirements.
WordPress succeeds at both simplicity and customization. While it lacks AEM's complex content management features, it's an excellent choice for bloggers, small businesses, and beginnings looking for a simple platform.
AEM is well-known for its great performance, particularly when dealing with high-traffic websites. It has caching and load-balancing capabilities to ensure a smooth user experience.
The performance of WordPress is mainly influenced by the hosting provider and the number of plugins used. WordPress can deliver good performance with the correct hosting and optimization, but it may require more effort in this regard.
AEM is known for its complexity, which could make it difficult for newcomers. To effectively utilize its features, it frequently requires training and experience.
WordPress is highly user-friendly, with a short learning curve. Anyone with basic computer abilities may easily start creating and managing material on WordPress.
AEM has been designed to grow easily, making it ideal for large organizations with changing needs.
WordPress can also be scalable, but it might require additional management and optimization as your website grows.
AEM provides amazing customization abilities, allowing you to create unique, branded solutions.
WordPress has an infinite number of themes and plugins for customization. While it is flexible, the level of customization may not be comparable as AEM for enterprise-level websites.
AEM provides amazing customization abilities, allowing you to create unique, branded solutions.
WordPress is free and completely free to use. However, depending on your requirements, you will spend charges for hosting, premium themes, and plugins.
AEM's security features are well-regarded, making it an excellent solution for businesses with strong security requirements.
When properly maintained, WordPress is secure, although it can be at risk if not kept up to date and protected with plugins.
Content Creation and Editing
AEM provides extensive content creation and editing capabilities, particularly in collaborative situations.
WordPress has an user-friendly content editor, making it ideal for bloggers and content creators.
AEM has advanced SEO features and combines nicely with other Adobe marketing solutions.
WordPress offers a variety of SEO plugins and tools to help you improve your website's search engine performance.
AEM has fewer users, but it provides advanced assistance and important documentation.
WordPress has a vast community that offers hundreds of free resources, forums, and support options.
Let's compare them in simple points
AEM
Enterprise-grade digital experience platform (DXP)
Powerful and flexible
Can be used to create a wide range of digital experiences, from simple websites to complex customer journeys
Supports continuous delivery of digital experiences
Includes a CMS, DAM system, and other features
Used by organizations of all sizes, from small businesses to large enterprises
WordPress
Content management system (CMS)
Easy to use and set up
Large community of users and developers
Wide range of plugins and themes available
Used by millions of websites around the world, from small blogs to large corporate websites
The best option in the Adobe Experience Manager vs WordPress discussion is determined by your specific needs and preferences. AEM is an appealing a substitute for large companies looking for top-tier content management and marketing capabilities. WordPress, on the other hand, may be the right a substitute for smaller enterprises, bloggers, and individuals who value simplicity and user-friendliness.